If you don't find the answer to your question below, please don't hesitate to contact LatinSheetMusic.com - Thanks!
If you do not receive the email with the Sheet Music within 24 hours, please check your Junk, Spam or Trash folders of your email because your SPAM filter might block the emails and you can mark it as not junk so that any future emails from us go to your inbox - Thanks!
Latin Sheet Music Online
Latin Sheet Music
What format will I get the Sheet Music in?
We don't provide Finale files of the Sheet Music, so please don't ask. We do, however, provide PDF files and they are sent to you via email. They are definitely very professional looking Sheet Music.
What is a custom transcription?
Most of the transcriptions listed on this site are written for 2 trumpets, 2 trombones, Piano and Bass. People's instrumentations change quite a bit, sometimes they use four horns, some five, some only two, etc. So even when we have the transcription already done, it almost always still requires a little re-harmonizing or re-writing of some parts to accommodate your band size or needs (4 horns vs. 5 horns vs. 2 horns, etc.). The good thing about this though, is that you can have the Sheet Music (a custom transcription) that meet your needs exactly.
What are your rates for custom transcriptions?
The prices for custom transcriptions depend on a lot of factors (like band size, complexity, length, genre, etc.). We prefer to bill per tune rather than by the hour...Do you need written out bass lines? Do the arrangement is too high? etc., again, depending on your requirements...Our Sheet Music can be very easily sight-read on the gig and rehearsals (in comparison to most other arrangers.) - please contact us and we can discuss...
How long would it take to deliver my order via e-mail after it is received? What about a custom transcription?
Most of the time we deliver within 24 hours after your order is received and processed. Weekends and holidays allow up to 48 hours. For a custom transcription, our turnaround time depends on how many other projects we have on-the-go at the time, but we will always try for quick turn around service - please contact us.
What payment methods do you accept?
For your convenience, we accept the following forms of payment: All major credit cards (Visa, MasterCard, American Express, and Discover) accepted securely online through PayPal.com.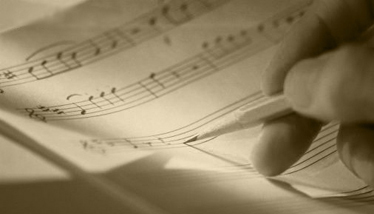 Thank you
Should you have any questions of your own, by all means drop us a message using the contact form below.
Contact LatinSheetMusic!
If you've searched the LatinSheetMusic.com site and are unable to find a specific title you are looking for, or if you are interested in knowing more about our Transcriptions, please fill out the form below and we will contact you.

Latin Sheet Music
Latin Sheet Music transcriptions.